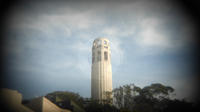 Film Photography Crash Course and Walking Tour
Learn'how to operate'a vintage'Canon SLR camera, then wander around some of San Francisco's most picturesque neighborhoods with your guide. This 2.5-hour tour starts with a crash course in film photography and continues on foot while you focus your lens on city landmarks.'A roll of color or black-and-white film plus processing and printing are included.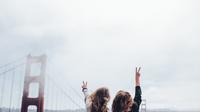 Private Tour: Personal Travel Photographer Tour in San Francisco
No more selfies or pestering strangers for photos of yourself and loved ones, enjoy the services of a professional photographer to capture your travels in a contemporary and candid style.