Theater Shows And Musicals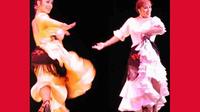 Carolina Lugos and Carolé Acuñas Ballet Flamenco
Brace yourself for a sultry Spanish night when the wood floor burns with pulsating sounds of footwork, song, castanets, syncopated hand clapping and guitar for a riveting display of this true Spanish art form Flamenco. Mother & daughter duo, Carolina's y Carole's, high energy and passion defines a new dimension in Spanish dance traditions. In the heart of North Beach, Pachamama is a small colorful nightclub, full of charm, known for its tapas and great selections of wine, beer and specialty cocktails.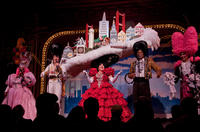 Beach Blanket Babylon Show Ticket
Be part of an iconic San Francisco tradition at Beach Blanket Babylon, a unique, dazzling cabaret spectacle in the heart of the North Beach district. Full of gaudy costumes, hilarious satires, outrageous musical performances and plays on pop culture, this high-energy show mixes the story of Snow White with characters including American political figures, the British Royal Family, TV icons, pop stars and even the San Francisco Giants. This constantly changing show has been dazzling audiences since 1974, making it one of America's longest-running musical revues!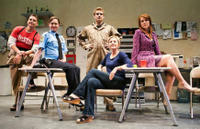 San Francisco Playhouse Theater Performance
Enjoy a theater performance at the San Francisco Playhouse! In this intimate theater near Union Square, treat yourself to a Broadway show, opt for a fresh take on a timeless classic, or watch an original world premier. The 2014-2015 season features several diverse shows, so simply pick a date to watch the performance of your choice.